Hi there,
I was wondering if you could help me create a clock in p5.
I want the clock to consist of three circles. Each circle moves through transparency from 0 to 255 determined by the hour, minute and second. Once reached 255 it resets to begin the next hour/min/sec. Not very useful for telling the time, but it something I would like to try (I am a complete beginner!) I have drawn the circles in their positions, but I am stuck trying to link time to their transparencies.
(I put the digital numbers there just as a test as I learn more about coding with time. They won't be part of the finished clock).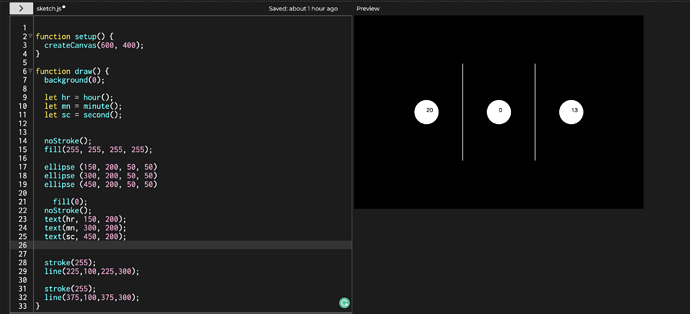 I would be grateful if anyone could help set me off in the right direction!
Thanks,
George.