I've used things such as VScode, brackets and notepad in the past to create web pages.
However I cant seem to get it to work with P5.js.
I opened up a new sketch and saved the files in notepad, but upon opening the sketch it gets stuck on loading.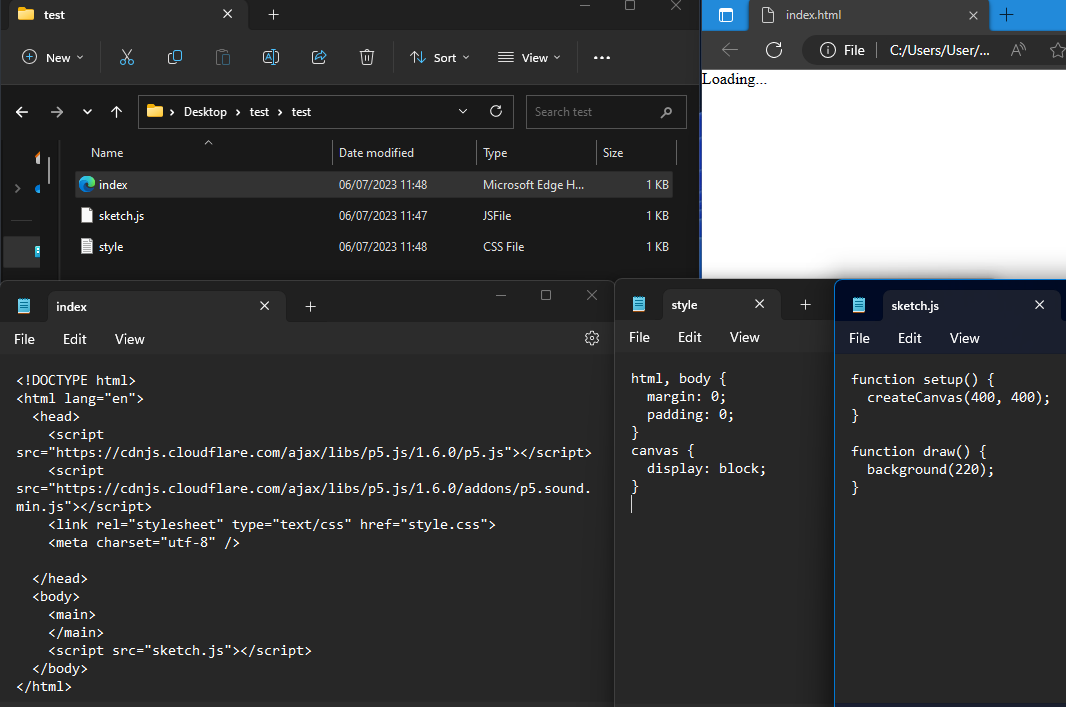 I've done this with other projects with more HTML, however the CSS is not applied and anything bellow the sketch doesn't get shown.
These use the same code:
LEFT: was opened via File > Share and coping and pasting the link.
RIGHT: was opened via double clicking a copy of the HTML file. (with the CSS and JS files in the same folder but saved separately)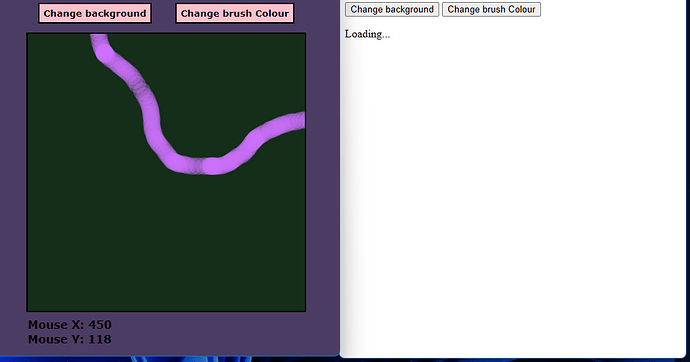 I don't understand why this doesn't work?